Today Kelley is 30, she has been dreading this day for so long, but she will discover that 30 is not so bad.
We had a wonderful day where I took her out of a day of girlie pampering. We went to brunch, had our hair done, did some shopping and even got our nails done. She came back looking and feeling fabulous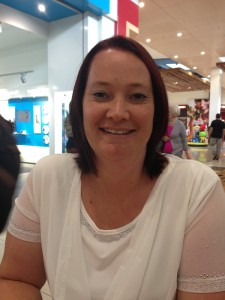 Kelley has worked really hard and has lost over 20kg in the months leading up to her birthday, and this gave me the inspiration for her card.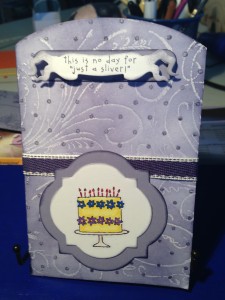 Of course it had to involve cake. This is a tri-fold card. The background is clear imbossed with French Filigree background stamp by Stampin Up and thin inked with Wisteria Wonder ink. To finish the background I just used the same ink and the Polka Dot background stamp.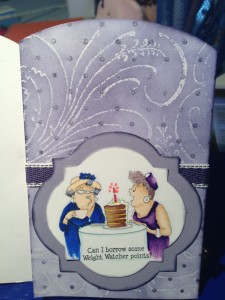 The background and the ribbon were continued right through the whole card. The Image is a digistamp from Bugaboo stamps coloured with copics.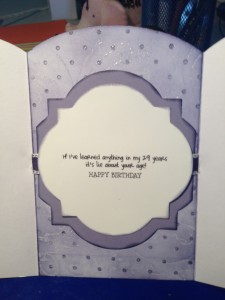 She got quite a chuckle out of this card so it was a hit.
Once again I got landed with making the cake. Kelley likes things fairly plain so I decided on a present cake.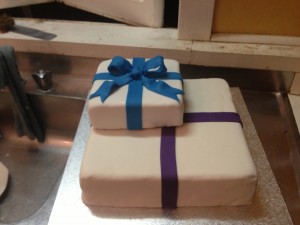 The flavour in the bottom was chocolate and the top was carrot – her favourite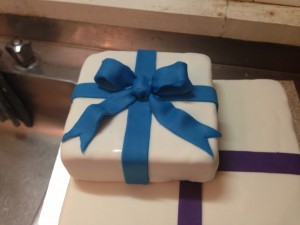 One day I might have to learn how to do the cakes properly.